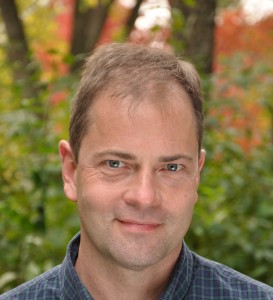 Brian Brandle is Christopher's father and President of the Christopher Brandle Joy of Life Foundation. Brian grew up in Franklin Lakes, New Jersey and lives in Oakland, New Jersey with his wife Mary. Brian and Mary created the Foundation on April 1st, 2010, the day after Christopher lost his battle with Medulloblastoma. His vision for the Foundation is to honor Christopher's incredible bravery and strength by ensuring the Foundation continues to make a difference by funding the most valuable research and improve the lives of children and their families battling pediatric brain tumors. 
Brian has spent his career in the automotive finance industry and has worked for several companies within this field. He holds a degree in Business Administration with a concentration in Management from Montclair State University. He has worked for Volvo Car Financial Services since 2012 and is currently the Regional Sales and Marketing Manager for the Northeast region.


Lynne C. Allan, Vice President
Lynne Allan is Chief Operating Officer of PayServ Payroll Solutions headquartered in Rockland County New York with clients in 48 states. She is presently Chairperson of the Workforce Development Board of Rockland County and is a member of the Community Impact Committee of the United Way of Rockland County. She is a past member of the Good Samaritan Hospital Foundation Miracles Committee, American Heart Association Go Red for Women Business Leaders Committee as well as the Union State Bank Foundation.

Ms. Allan earned her master's degree in Corporate Communication from Iona College in New Rochelle, NY and her bachelor's degree in finance from Siena College in Loudonville, NY. She presently resides in Oakland, N.J. with her husband and two sons.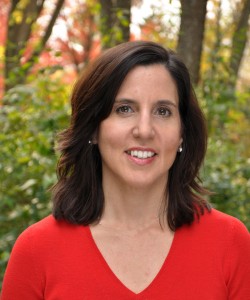 P
amela L. Gheysen, Treasurer
Pamela L. Gheysen is Christopher's Aunt. She is a senior corporate finance professional with over 25 years of increasingly responsible financial experience. Pamela is a Managing Director at Aareal Capital Corporation, a wholly-owned subsidiary of Aareal Bank, a leading international bank specializing in property finance. Prior to joining Aareal Capital Corporation, Ms. Gheysen held various management positions at Hypo Real Estate Capital Corporation; HypoVereinsbank; Granite Management Company and First Nationwide Bank.
Pamela has always actively volunteered her time to assist various professional and civic organizations. For the past five years, she has been an Officer of the Real Estate Lenders Association serving on the Programming, Membership, Communication and Events Committees. Pamela has been also been a member of the Co-Op Board of the building she lives in in New York City where she has held the positions of Treasurer and Vice President during 2005- 2007 and 2010-present. From 2006-2009, Pamela was a member of the Finance Committee for the Board of Directors of The Academy of the Holy Angels in Demarest, NJ. Philanthropic  activities have always played an integral part of Pamela's life. Some of her past efforts include volunteering at Valley Hospital in Ridgewood, NJ during her teen years, Memorial Sloan Kettering Cancer Center as a graduate student; The Children's Storefront in NYC and Habitat for Humanity in Uganda during her professional years. Pamela received a B.S. in Accounting from Boston College and an M.B.A. in Finance from New York University. She resides in New York City.
Mary Brandle is Christopher's mother and Secretary of the Christopher Brandle Joy of Life Foundation. Together with Brian, Mary created the Foundation on April 1st, 2010, the day after Christopher lost his battle with Medulloblastoma. It is her hope that the Foundation will assist in advancing the treatment of Medulloblastoma so that children afflicted with this disease can continue their Joy of Life.
Mary grew up in Ho-Ho-Kus, NJ and currently resides in Oakland, NJ where she was active in the Parent Teacher Organization and the Oakland Education Foundation. Mary has spent her career in employee benefits consulting and is currently employed as a Client Relationship Manager for Milliman, Inc. Mary attended Ithaca College where she earned a degree in Mathematics and minor in Art.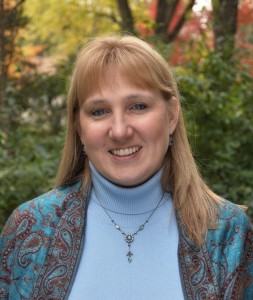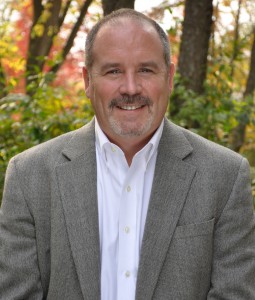 James David O'Connor is Christopher's uncle. He is the owner of Check M Out Security Services and Investigations, LLC. His outstanding leadership skills and business acumen have enabled Check M Out to become a very successful, rapidly growing business.
Jim worked as a Police Officer for the City of Newark, where he retired as a highly decorated Lieutenant and a Commander of Newark's Auto Theft Task Force. Jim grew up in a family where volunteering in the community was commonplace. As an adult, the same principles have applied; Jim is an active member of the Meadowlands and Mahwah Chambers of Commerce and serves on the boards of both. He is also a member of the Bergen County 200 Club and has been responsible for organizing various charitable events for all of these organizations.
Jim considers it an honor and a privilege to serve on the board of the Christopher Brandle Joy of Life Foundation. He looks forward to bringing his experience and expertise in effective fundraising to this worthy cause. Jim lives in Mahwah, New Jersey with his wife of twenty years, Jeanette. Jeanette and Jim have two children.